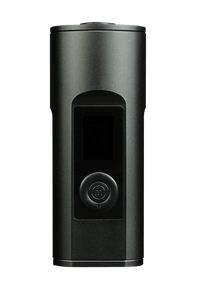 The Solo II Herbal Vaporizer

 
The sequel to one of the best portable vaporizers ever made, highly recommended.

The Solo II multi purpose heater vaporizer is amazing, everything you need from a portable vaporizer. Long lasting battery, easy controls, digital display, good air flow, good vapor, compact, solid build, easy to use.
 
Includes
Solo 2 Multi-Purpose Micro Heater
Charger / Power Adapter
1* Glass Aroma Tube 90MM
1* Glass Aroma Tube 110MM
1* Glass Aroma Dish
1* Belt-Clip Carry Case
2* Silicone Stem Caps
1* Stainless Steel Stirring Tool
4* Stainless Steel Filter Screens
1* Sample Aromatic Botanicals

BONUS ITEMS:
Package 1: 4 Piece Premium Grinder, 4 Screens, 2 Cleaning Sticks
Package 2: Aroma Tube, 4 Screens, 2 Cleaning Sticks, Cleaning Brush
Screens are optional, recommended for finely ground plant material

Add an Arizer Soft Case for only $15

Features:
Digital precise temperature control
Up to 20 uses per charge
Heavy Duty Vaporizer
Heats up 3x times faster vs Solo
Improved Air Flow
Good vapor production
Adjustable shutoff timer
AC cord for battery charging and plug in use
2 year parts and labor warranty
up to 3 hour+ battery life at lower temp settings

Multi purpose means: steamer/vaporizer, potpourri warmer, essential oil diffuser, deodorizer, citronella warmer, aromatherapy device. it can even be used with scented beads, fresh garden spices and blends. it even heats wood chips, resins and incense, the solo does it all.
 
Choosing the right temperature with the Solo II:
The Solo 2 is equipped with an advanced digital temperature control.

IMPORTANT NOTE ABOUT THE GLASS TUBES THE FIRST TIME YOU USE YOUR UNIT: The very first time you try to insert the tubes, you will get resistance and need to force it. After you have forced the tube in the first time, it will be easy to insert every time after. All glass tubes are not identical, some will be tighter, others looser. We find the straight tubes to be a bit tighter and the curved looser. Arizer actually prefer a bit looser to help with air flow, a tight fit is not necessarily ideal for vapor production.