Vape On The Go With A Portable Unit
Portable vaporizers work much like desktop vapes, except they can fit in your pocket, making it easier to vape on the go. Despite their compact size, portable vapes still have the same powerful heating capabilities as a desktop vape; they will heat to the exact temperature you desire, avoiding combustion but creating a potent vapour for you to inhale. You can receive great vapour quality in a single, compact unit when you choose a portable vaporizer.
Portable Vaporizers At All Price Points
You don't have to pay an arm and a leg to get a great portable vaporizer. We sell several vaporizers for under $100 that offer exceptional performance and big clouds without all the bells and whistles found with pricier brands. For those looking for more advanced portable vaporizers with precise temperature controls and potent vapour similar to a desktop vaporizer, you'll find a range of high-end vaporizers in-store as well. Whatever budget you're working with, we guarantee to have something to suit your price range at vaporizers.ca.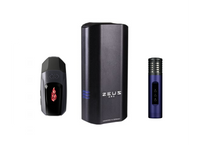 Find The Best
Portable Vaporizer
Every person has different priorities that they value in a portable vape(s). Some people may prefer precise temperature control over compact size, whereas others may prioritize the small size of a portable unit. Whatever your preferences are, we have different portable vaporizers to meet your needs.
Our staff tests many portable vapes to make sure they have as few limitations as possible. We strive to provide the best fitting tools to our users and are happy to offer recommendations based on your experience, preferences, and budget.
Some of our recommendations
for Portable Vaporizers:
For all our portable vaporizer reviews
Explore Our Collection
Of Concentrate & Oil Vaporizers
We also offer vape pens for wax/concentrate vaporizers and oil vaporizers. Portable vapes go beyond dry herbs. At vaporizers.ca, we are proud to offer a selection of both dry herb, oil, and wax/concentrate vapes. You can choose the vape pen that will best suit your vaping preferences and style. Browse our collection of wax/concentrate vapes and oil vaporizers today to find your ideal unit.
Looking for top-rated Big Vapor units? We have the Mighty+, Zeus Arc GTS and Dr Dabber Switch that are ideal for heavier users and medical patients.
A LARGE SELECTION FOR
Your Every Need
Fan favourites like the Arizer Solo II or Pulsar line. On the hunt for a compact vaporizer that's small on size but big on vapor; check out the Crafty+, IQ-C or Utillian portables.
Learn More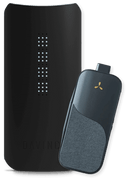 Advice You Need, When You Need It
Not sure which to buy? Contact us and we'll walk you through all of the options available and help you determine what's right for your needs and lifestyle. We know how confusing vapour gadgets can be when you're first starting out with vaping. It can feel overwhelming when you don't know where to start. There's no question too silly to ask us. Our team is knowledgeable, friendly, and always happy to help.
Contact Us