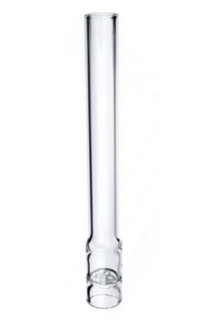 Arizer solo aroma tube (also known as glass tube, glass wand and aromatube)
An extra glass tube for your solo, compatible with Arizer Air.

Looking for the curved tube? CLICK HERE

110MM - standard tube used with the Solo
90MM - middle sized tube

Glass manufacturers try to make glass pieces as consistent as possible.
There will be slight differences in size for the aroma tubes, some will be tighter, some looser.
Arizer prefers a bit looser for extra air flow, they do not have an issue with you needing to hold your tube. For customers that do prefer a bit tighter, we find the straight tubes are generally tighter than the curved.