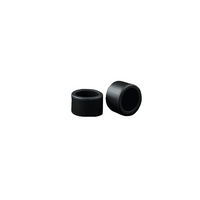 Enhance your vaping experience with the Arizer ArGo Aroma Tube Caps.
This pack includes 4 high-quality, heat-rated, food and medical-grade silicone stem caps, designed specifically for your Arizer ArGo vaporizer. These caps are perfect for pre-loading your glass aroma tubes for a fast and convenient session. Not only do they protect your pockets and purses from hot glass, but they also keep your surfaces clean.
The ArGo stem cap pack is the must-have accessory for anyone looking to get the most out of their ArGo or Solo units. Compatible only with ArGo glass aroma tubes, these caps are a small but impactful addition to your ArGo accessories.
SaveSaveSaveSaveSaveSaveSaveSaveSaveSaveSaveSaveSaveSaveSaveSaveSaveSave