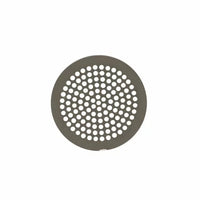 5 screens for the Tronian Milatron

These screens do their job well by eliminating unnecessary small particles that can affect your vapor quality and flavor. If you notice vapor flavor reducing in quality, your screen might be at fault. Buildup can occur after frequent use without proper maintenance of your device.

The Milatron comes with 2 extra screens but depending on your use you may need extra replacements. Make sure you replace your screen once in a while to keep your Milatron running smoothly.